Our History
IES Public school is run by the Ideal Educational Society registered (No. 540/91) as per the Charitable Act XXI, Central Act of 1860. The sixteen-member Executive Committee of the Society is elected every 2 years President of the Society is the Manager of the School. We endeavor to harmonize the aims of our school with the principles of universal brotherhood, the aspiration of our students and the needs of our nation. We create an environment, which will contribute to the realization of the full potential of students in the academic and extra-curricular fields.
IES Public School is a residential and Co-educational Senior Secondary School which is located on forty acres of lush green campus, about ten kilometers away from Thrissur, the cultural capital of Kerala, on the Thrissur-Guruvayoor road. Located at the foot of Vilangan Hills and spread over an area of 40 acres, the "ideal campus" is accessible by all modes of transport from any part of the country. The Campus is near Amala Nagar on Thrissur-Guruvayoor the route in the historically famous Chittilappilly where "Chandrotsava" was performed during the medieval years of Kerala. It is only 15 minutes drive from Thrissur Railway Station and one hour drive from Nedumbassery Airport.
Philosophy
It is our conviction that knowledge is the foundation of wisdom and that knowledge is assured through well-recorded education and adherence to the true principles of democracy, fraternity and equality. We believe in working for the betterment of the child. We strongly believe that if given support, every child can achieve appropriate levels of success.
Our Background History
The parent society of IES, MES Qatar is running the MES Indian School at Doha, Qatar. Established in 1974, the school is recognized by the Ministry of Education, state of Qatar and is affiliated with the Central Board of Secondary Education (CBSE) New Delhi. Inspired by the phenomenal success of their school project in Qatar, the IES established IES Public School in 1994. IES Public School is now the first CAL School in the state, at par with the best schools in South India.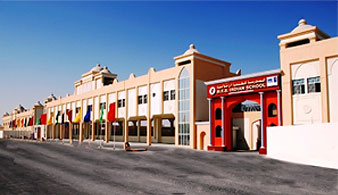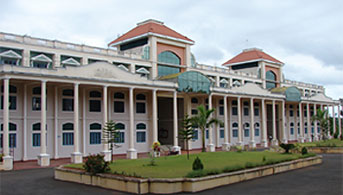 Landmark Events
1974 - MES Indian School, Doha, Qatar is established. http://www.mesqatar.org
1991 - Ideal Education Society (no. 540/91) registered.
1994 - IES Public School established.
2003 - First batch of IES Engineering College enrolled. http://www.iesce.info
2005 - IES Training College : http://www.iestrainingcollege.org
2012 - IES College of Architecture : http://iesca.in